Film location options and auxiliary location types are useful updates that make your location management workflow faster! From adding multiple alternatives for a single location to new categories like facilities, accommodations, and transportation hubs, we're committed to simplifying your workflow.
Film location options make location management easier
Juggling different venue options for the same scene or live event? List them. Evaluate them. Decide! Now you can keep all those choices under a single location – including descriptions, image galleries, addresses, GPS positions, maps, contact information, releases and permits. Switch with a button! Since film locations and venues are connected to scenes, shooting scheduling and call sheets, you can be certain that the correct information is always shown.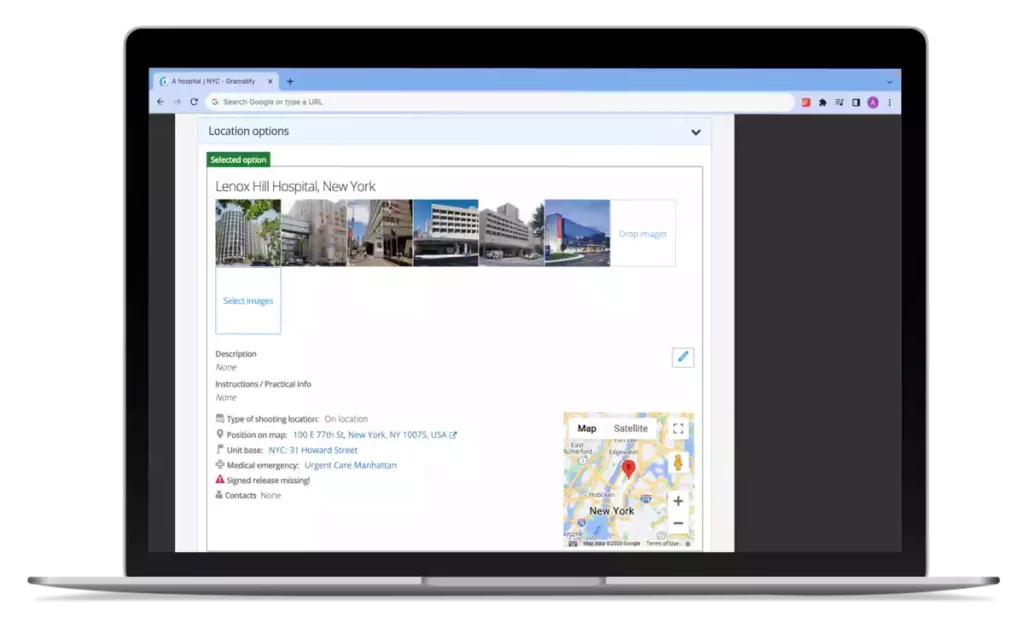 Say Hello to Auxiliary Production Location Types
Here's something we think you'll find handy. Our new feature lets you add essential auxiliary production locations like hotels, transport hubs, and facilities like rehearsal stages, dance studios, press offices and wardrobe fitting rooms. Now, everything is in one place, and you can use them for fast scheduling in the new day planner feature.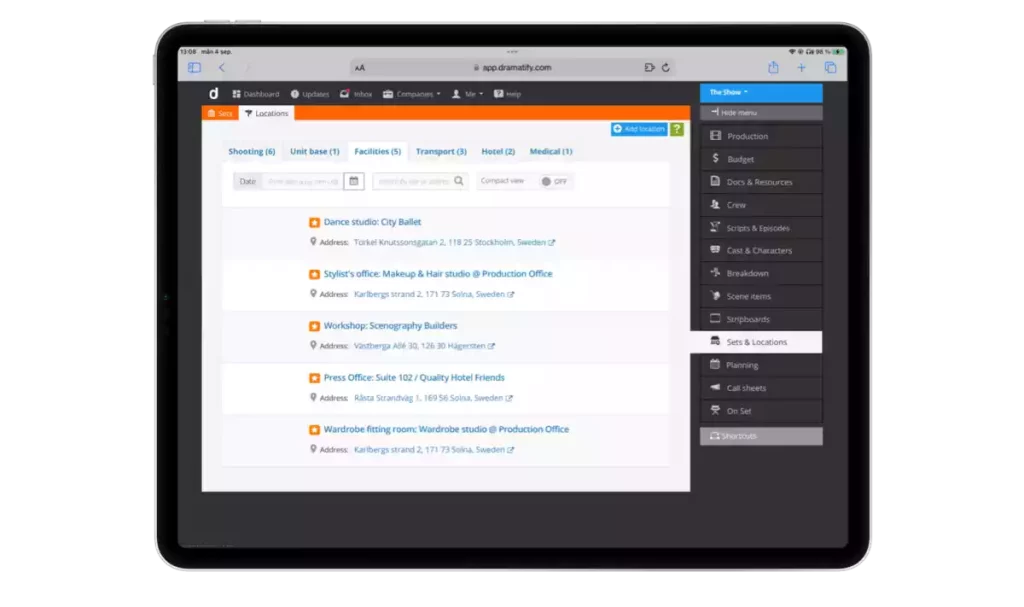 Why This Matters for Film and TV Pros
Look, we get it. Your days are packed. The last thing you need is to juggle different apps and spreadsheets just to keep track of locations. These new film location and production venue features aim to take some of that weight off your shoulders, so you can focus more on storytelling and less on logistics.
Stay In Sync, Avoid Mishaps
Our built-in update feature means that when something changes, everyone knows about it. We want to help you minimize those last-minute scrambles and expensive "oops" moments.
So there you have it! These new location management features in Dramatify are designed with you, the busy film and TV professionals, in mind. Our goal is to make your complicated life just a bit simpler. Ready to see how much easier your location management tasks could be? Give Dramatify a try!