Cast & Crew management with everything from an interactive team list with one-click calling, texting and emailing, to NDAs, food, and scheduling!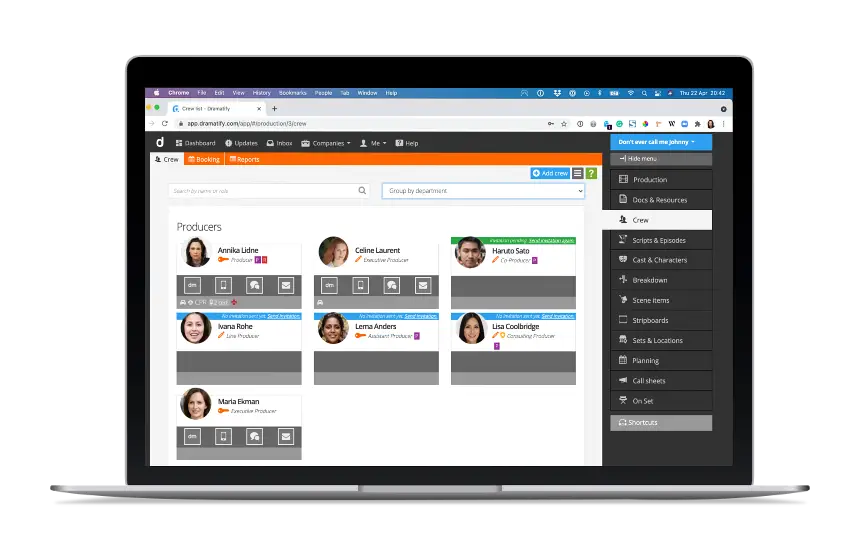 Crew management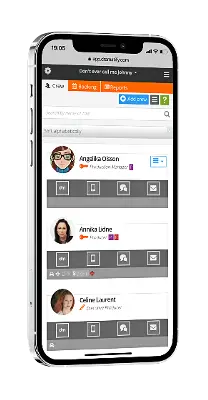 Interactive team list on your phone!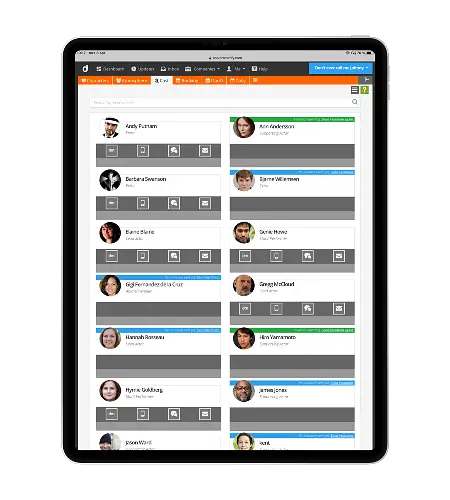 Cast management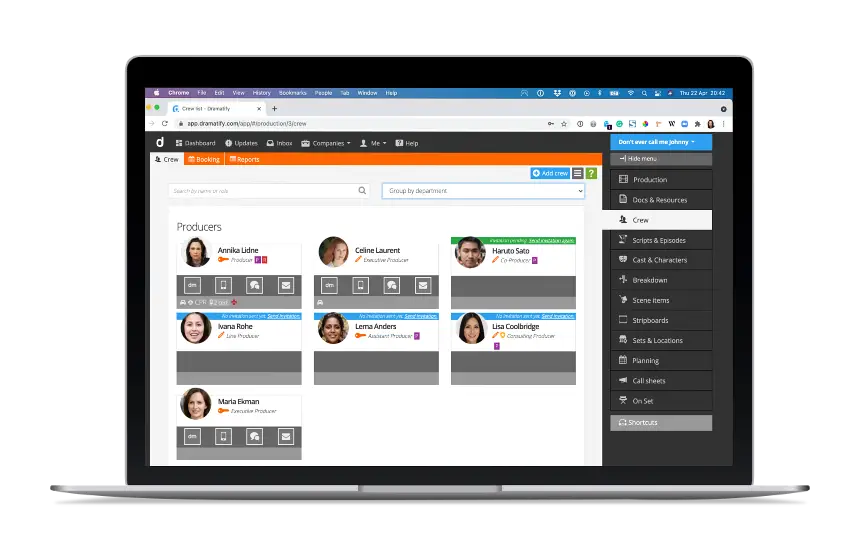 Crew management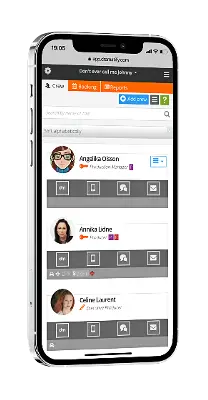 Interactive team list on your phone!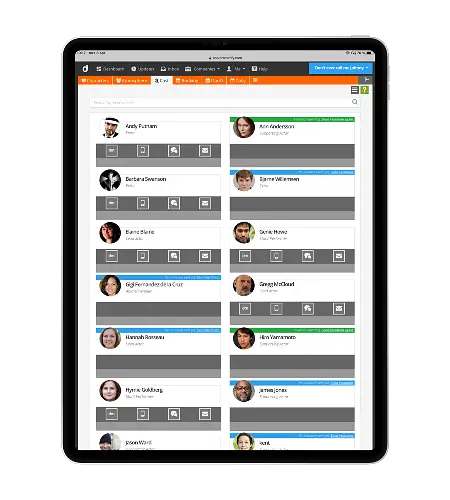 Cast management
Cast & Crew management with interactive team list with one-click calling, texting and emailing!
On location with 200 people of which you only know ten. And you need to find Andy. Whom you never met. With Dramatify, it's easy. The team list got pictures!
Dramatify's cast and crew management is smart integrated functionality that does a lot of work for you – automatically!
From aggregating an interactive, mobile-friendly team list, a print version for admins, smart permission structure, flags for kids and team members with medical needs, ICE information, automatically adding cast and character lists to call sheets and various reports, wardrobe measurements and personal hair & makeup information, aggregating timesheets, meal cost management and food preferences, automatically adding crew and cast, including cast releases, to the Daily Production Report.
Build your forever team list
You no longer need an address book or an excel sheet with all the team contacts. Invite one by one or bulk-import from your spreadsheet, directly or later. Set up their Dramatify profile, or let them do it themselves. The next time you work with the same people, all you have to do is search and add! Or bulk-add your crew from your company account page.
Easily set access permissions
It's easy to set permissions for your team members. Just click "Set default permissions" and Dramatify automatically suggests default permissions for that professional role. From that, you can customise as much as you like!
Call, text or email straight from your device – restrict for VIPs
Click to call, text, DM  or email a member. Not only from the team list but from anywhere where that person is mentioned. VIP? No, problem! Restrict contact information to admins and casting only.
Let your team members get to know each other
Instead of a boring printed list, your team members can easily find who is who by member photo plus biography, any social media and IMDB presence, and qualifications, from first aid and driving licenses to professional qualifications. We flag kids as well as any members who want to inform the team about a medical condition.
In case of emergency!
In the restricted admin-only part of each profile, you find home address, ICE (in case of emergency) information, ID/social security number and other details.
Automatic catering lists – with food prefs and allergy info!
Food handling can be a major headache onset. No more! Dramatify compiles food profile information;  specific food preferences, dietary or religious, as well as any food allergies, into a smart food and catering list per production day!
Automatic reports
We neatly aggregate a number of reports for cast and crew like team report, cast & character report, cast Day out of days report, timesheets etc. The Daily Production Report is semi-automatic and includes with automatic aggregation of shooting day talent with linked releases and cast & crew timesheets.
Cast & crew profiles - add once, use forever
Fast cast & crew permissions, inc. restricted VIP contact info
Cast & character report + Cast Day out of Day report
One click calling, messaging, texting & emailing
Driving licenses & professional qualifications
Food preferences & allergies
Upload contracts & releases
Try Dramatify today!
30 day free trial. No credit card required.