Plan, store and bounce scenes & blocks for rundowns and screenplays. The shelf is a versatile tool; from planning big events, storing segments for later retrieval and during drama planning and shooting.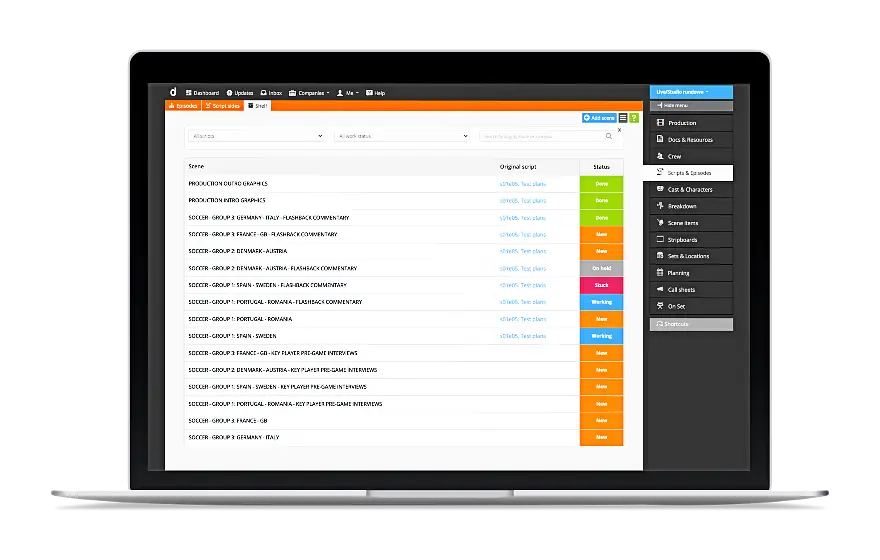 Story shelf for sports, entertainment & non-fiction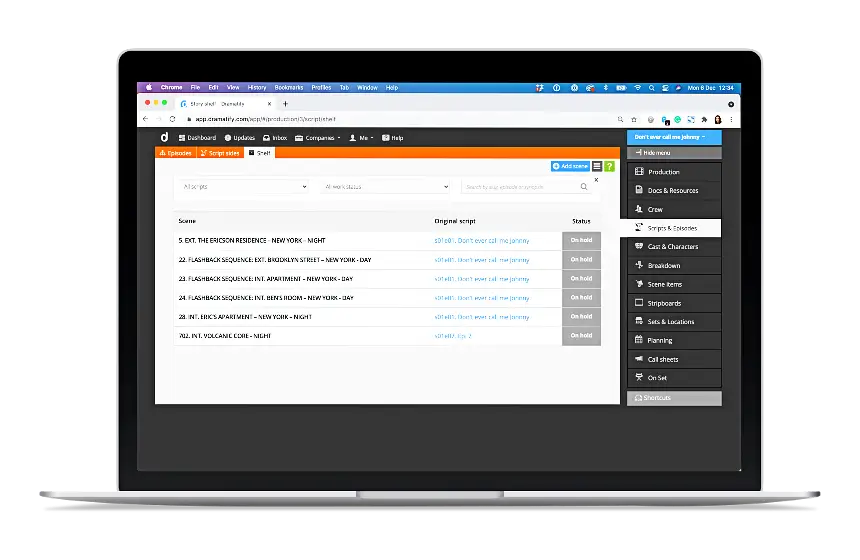 Story shelf for drama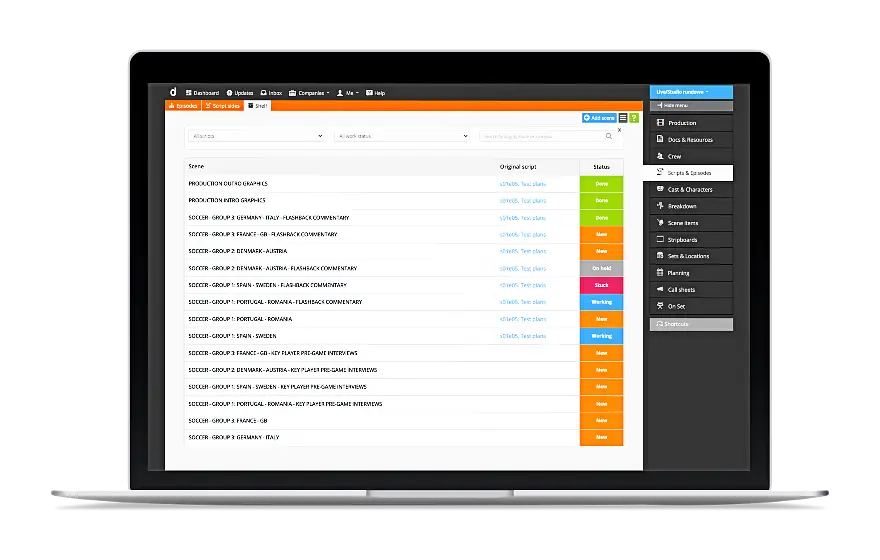 Story shelf for sports, entertainment & non-fiction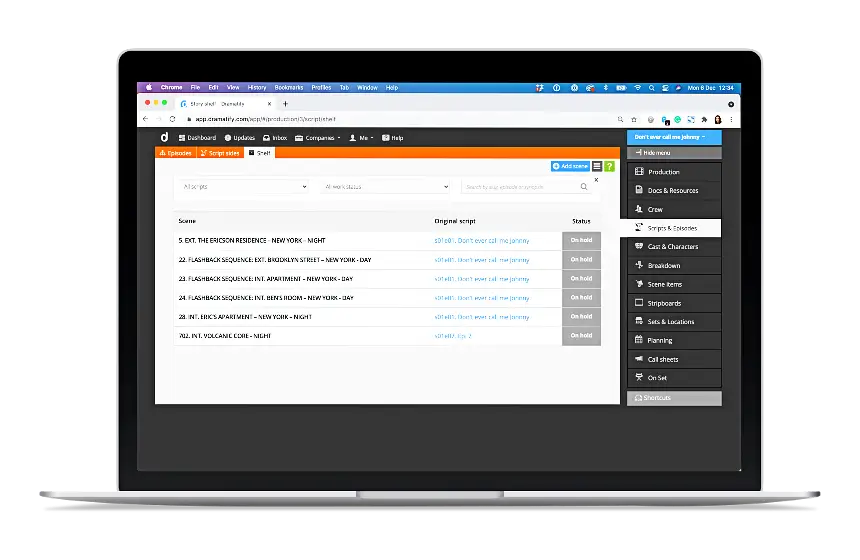 Story shelf for drama
Your story shelf – store, plan, create and move!
The story shelf is the handy way of storing scenes and blocks that you don't want to delete, but maybe use later, and move them between episodes. It's also a way to plan & pre-produce content for large productions where schedules are unavailable or very tentative. 
Send to Shelf
Both rundowns and screenplays now sport a menu option called "Send to Shelf". Click to remove a scene/block from your screenplay or rundown and send it to storage, or to bounce it from one episode to another via the Story Shelf.
Store, plan & create in the Shelf
When you do large multi-episode or multi-day shows like talk shows, sports championships or talent shows there are a number of ways to creatively use the Shelf:
Store ideas and scene/block drafts
Store scene/blocks with finished EVS material, ready to be inserted into a rundown when needed
Create and plan content for large events where the schedule is still uncertain. This way, it's easy to finish scene content beforehand, then send the scene to the correct rundown.
Shelve scenes & blocks from rundowns & screenplays that you want to remove but still save
Move scene & blocks between episodes
Pre-plan, create & write scenes & blocks where scheduling are still unclear
Try Dramatify today!
30 day free trial. No credit card required.