Approved by Amazon Studios – A Testament to Our Unwavering Commitment to Cybersecurity
We are thrilled to share a milestone achievement – Amazon Studios has officially approved our platform for use by production companies producing for them.
This significant endorsement follows a detailed, rigorous cybersecurity review, underlining our steadfast dedication to providing a secure, efficient, and innovative production management solution.
Amazon Studios – a Closer Look
Amazon Studios, a subsidiary of the e-commerce giant Amazon, represents a formidable force in the entertainment industry, focusing on developing, producing, and distributing film and television content.
Launched in 2010, it initially gained attention for its unique approach of crowd-sourcing scripts and offering online submissions for aspiring writers. Since then, Amazon Studios has evolved into a major player in Hollywood, known for producing critically acclaimed and award-winning content, such as The Marvelous Mrs. Maisel, Fleabag, and Manchester by the Sea.
March 17 2022, Amazon finalized its $8.5 billion acquisition of Hollywood's classic MGM studios with a catalogue of more than 4,000 movies and 17,000 TV shows to Amazon, including IPs of James Bond, Pink Panther, and the Rocky franchises.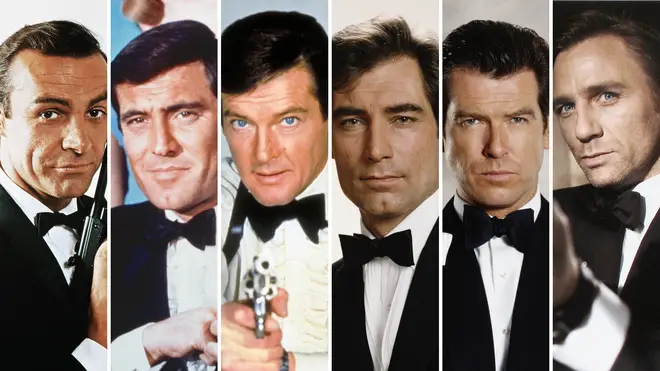 Amazon Studios operates both as a traditional studio and a digital streaming service, distributing content primarily through its parent company's streaming platform, Amazon Prime Video.
This dual role allows Amazon Studios to innovate in content delivery while also providing a global platform for a diverse range of voices and stories, aligning with the evolving dynamics of the entertainment landscape.
The Path to being Approved by Amazon Studios
Our journey to achieving this landmark to be approved by Amazon Studios involved a comprehensive evaluation. Given their stature in the industry, this process was exhaustive and stringent, focusing particularly on our cybersecurity protocols and policies.
In today's digital age, where data breaches and cyber threats are increasingly common, this focus on security isn't just a necessity – it's a responsibility that we take very seriously.
Why Cybersecurity Matters in Production Management
At Dramatify, we understand that production management involves handling sensitive data, from scripts and budgets to the personal information of cast and crew.
Cybersecurity in this context is about protecting this data from unauthorized access, ensuring integrity, and maintaining the confidentiality of the projects. We have integrated advanced security measures, including encryption, access controls, and regular security audits, to provide a platform that you can trust completely.
Ensuring Reliability and Service Continuity
Cyber security is also about establishing and securing routines in the case of a service disruption or – in the worst case – a breach or crash.
Dramatify hosts both high-budget productions and live broadcasts that run on the Dramatify platform from inception to play out, which makes service continuity routines vital and a core of the trust customers place in the Dramatify platform.
The Impact of Amazon Studios' Approval
To be approved by Amazon Studios is more than just a badge of honour – it's a testament to the trust and credibility we've established in the entertainment industry. For our current and prospective clients, this means working with a platform that meets the high standards set by a global leader in entertainment.
The approval is a reassurance to customers that their projects are in safe hands, allowing them to focus on creativity and production excellence.
Looking Ahead
This approval is just a start. We are committed to continuously evolving and enhancing our platform. As we look to the future, we are excited about integrating more advanced features, expanding our capabilities, and staying ahead of the curve in both technology and security.
To be approved by Amazon Studios is a significant milestone for Dramatify, reflecting our commitment to excellence in cybersecurity and production management. We invite you to explore what our platform offers and join us in this exciting journey.
For more information or to schedule a demonstration, feel free to contact our team.