Avoid pesky errors! Continuity for characters and sets that you can directly share with your team after snapping an image and uploading it. Smart filters for episode, scene number, before/after and category!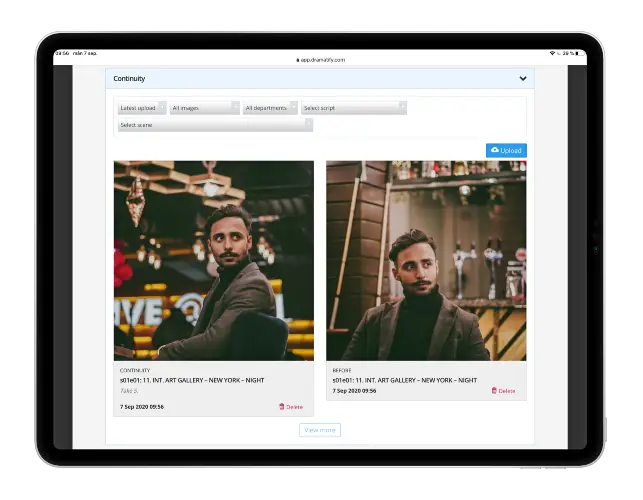 Continuity for characters/cast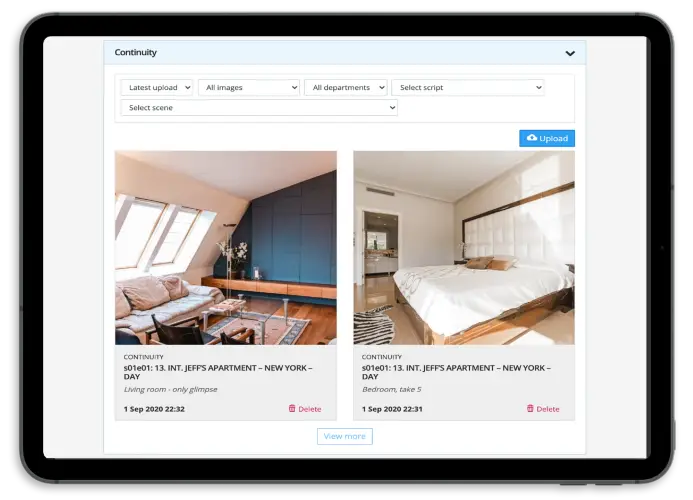 Continuity for sets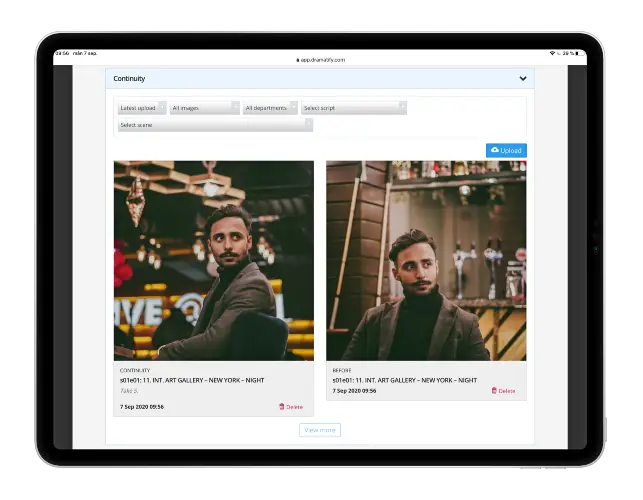 Continuity for characters/cast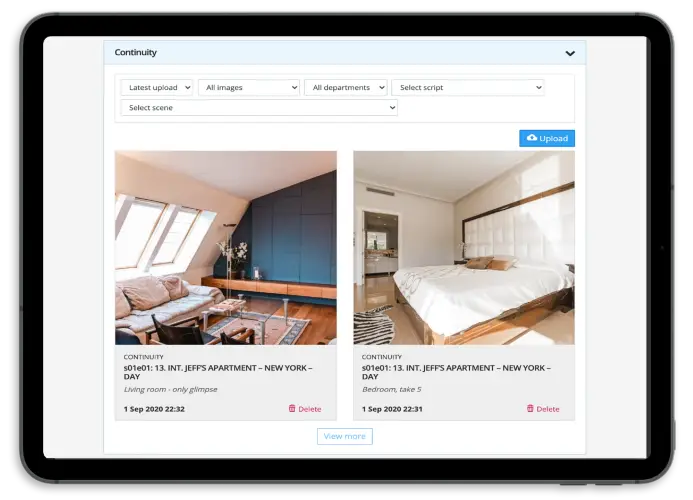 Continuity for sets
Continuity images: Avoid pesky continuity errors with tagged images!
Continuity images and documentation is essential for film and drama, but also some entertainment, documentary, commercial and online productions. With Dramatify it's easy and shareable for key staff in your team, regardless of genre.
Snap before-images and onset continuity photos with your phone or tablet, and add directly to Dramatify on the fly, tagging with episode and scene number, and optionally with department and continuity notes. If you prefer to work from your computer, you can, of course, add all the images from there as well.
For upcoming shooting days, colleagues can then quickly access the images by filtering on episode, scene number, before and onset images and department, or simply the latest uploaded images. With a click, the images are enlarged into a lightbox for close-up viewing.
Continuity images for set, character or both – visibility according to access rights 
The before and onset continuity images can be added to characters and sets. That allows viewing to be limited to certain roles if needed. Users can have Read-only access rights if they just need to view information, or full access to characters and sets to also be able to add information – you decide! 
Directly snap continuity images with your phone!
Tag images with scene information
Accessible to everyone with access to sets and/or characters
Try Dramatify today!
30 day free trial. No credit card required.