All your locations in one place with an image gallery, Google Maps & auto-track of scenes and dates, contract/release reminders and integrated with call sheets:  Location list with map links and automatic weather reports.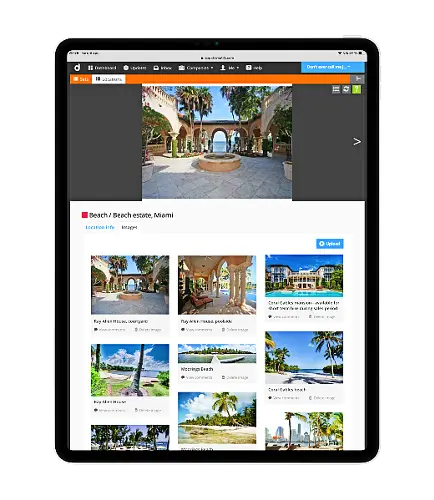 Location page with image gallery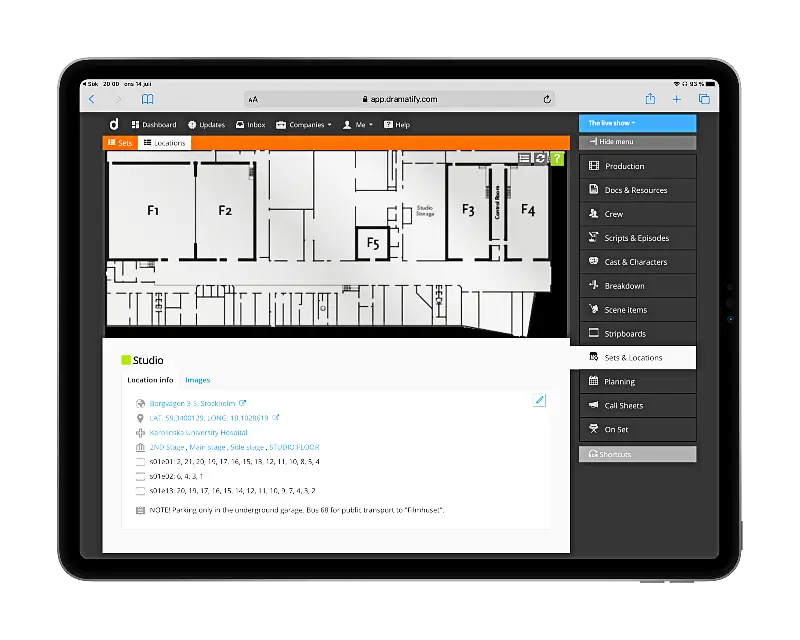 Location page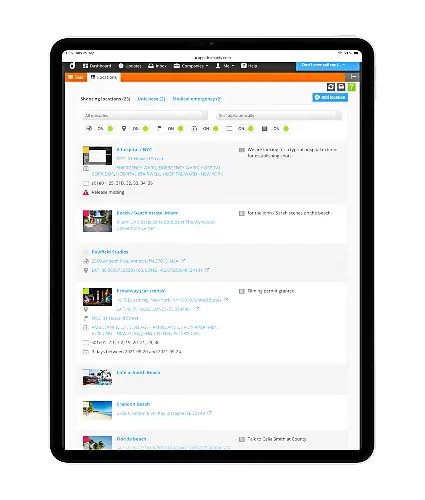 Location list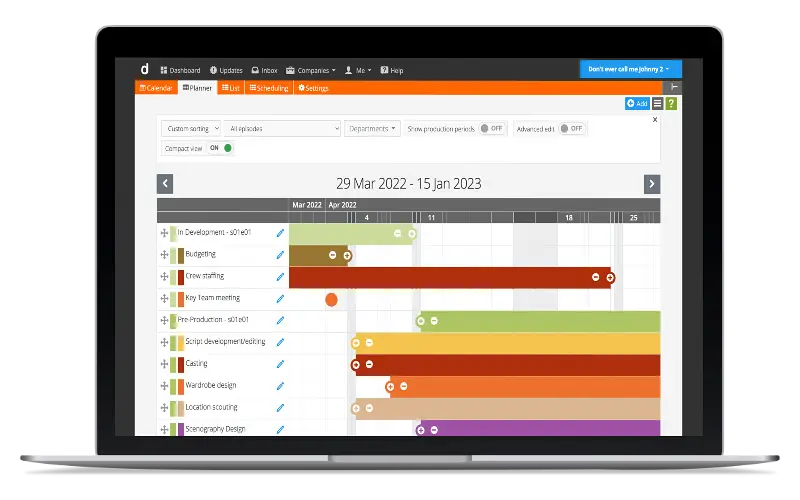 Plan & share with your team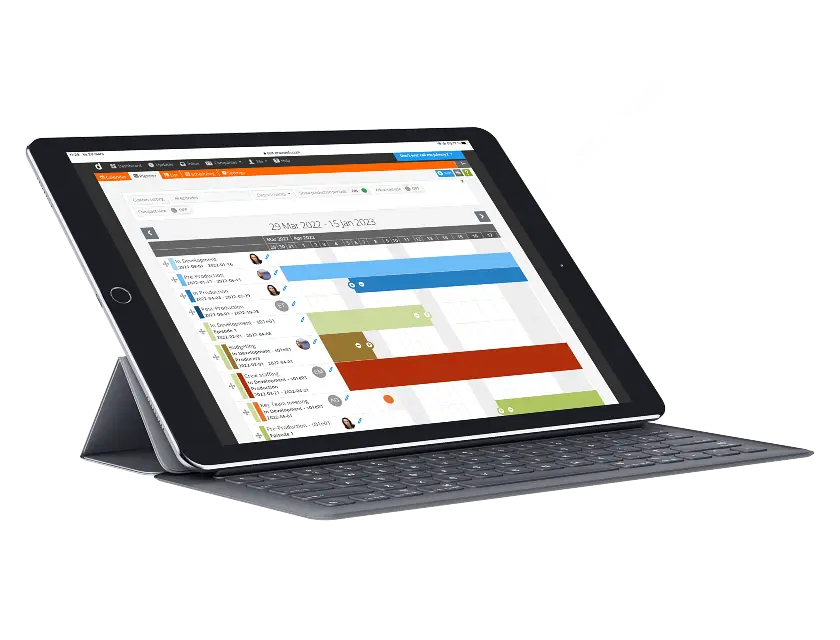 Work on any device from anywhere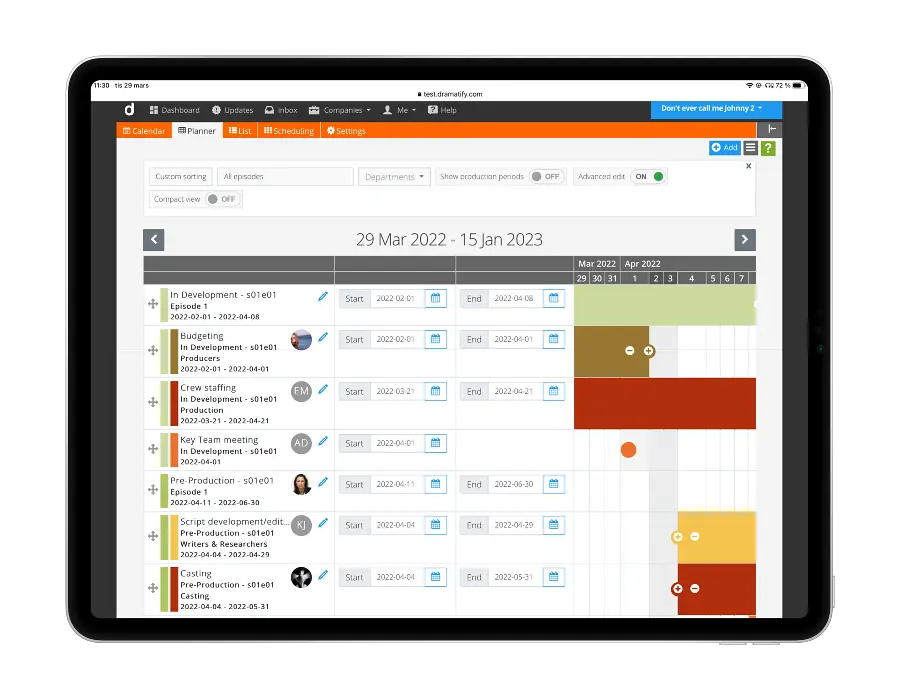 Use advanced mode to quickly type dates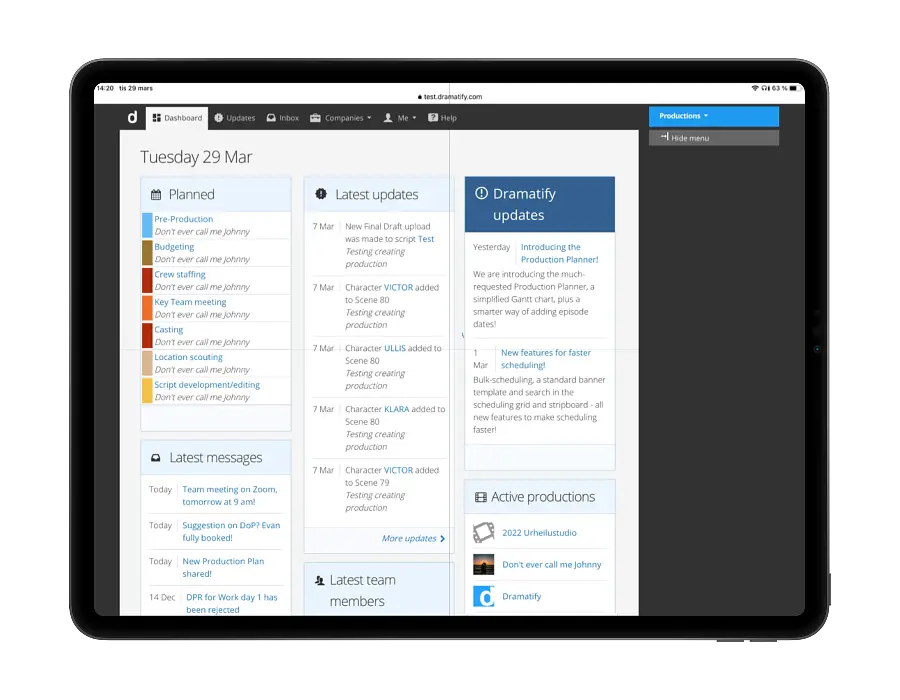 View your current plans on the dashboard
Add locations, maps, weather & driving directions to your production
Location management is a crucial task in most productions. Forget excel lists, difficult image sharing, badly copied map handouts and having to add manual weather updates in the call sheet. Dramatify do it elegantly and automatically!
Dramatify adds locations, maps, weather & driving directions in conveniently in your and your team members' mobiles, tablets and laptops. You also get a location list you gradually build out during preproduction. We offer shooting locations, unit base and medical emergency locations.
All locations have:
images & image boards with comments
street address
GPS address that is set automatically from the street address or your manually picked position on our interactive map
status – red, yellow, green – to use as you like
notes
location releases with owner information
You connect your set to your locations so your team have all location info in the scene list, in the set list and in the call sheet.
Location images
You can add location images to all your locations. A thumbnail will be shown in the location list. On each location page you'll find both a header image slideshow and an image board with comments that gives you overview and collaboration.
Maps and driving directions
Clicking any map link gives you traditional maps, satellite maps and – if available –  Google Streetviews. Add your current location and you'll get driving directions with time estimates, or public transport alternatives.
Automatic and manual weather
Based on the shooting location, we automatically adds a ten day, rolling weather forecast in the call sheet, updated every third hour with general weather forecast, temperature, wind, sunrise and sunset.
If you are in an area that is very special from a meteorological point of view, you can instead add a manual weather report.
Nifty report
Built into the location list, is also a location report which you can customise according to your own needs, or print to send to others.
Shooting locations, unit bases & medical emergency locations
Automatic or manual weather
Location releases with owner information
Location images, and image boards with comments
Interactive maps with satellite mode
Try Dramatify today!
60 day free trial. No credit card required.