Integrated crew scheduling where your crew scheduling also automatically affects call sheets, timesheet check lists, catering lists and daily production reports, saving time in every step!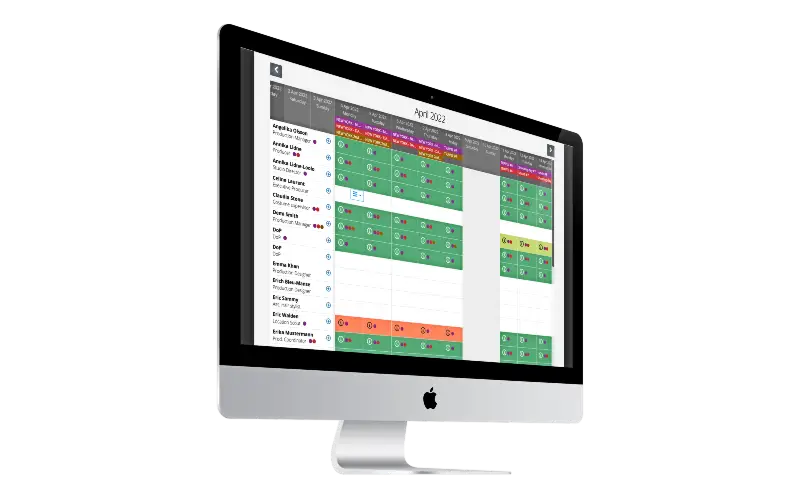 Crew scheduling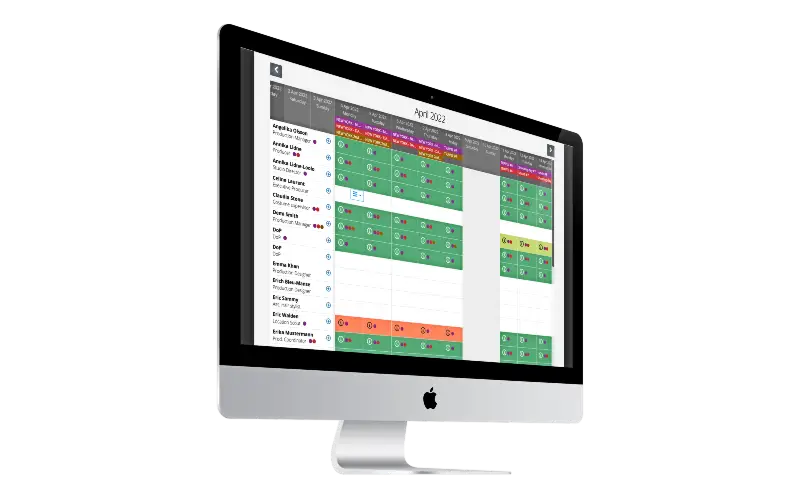 Crew scheduling
Crew scheduling – integrated with call sheets, timesheets & meal management!
Schedule your crew – from availability to booking and absence – and export working hours records. Dramatify's crew scheduling not only creates an automatic crew list in the call sheet but also integrates with timesheets and food management.
In a visual crew schedule with an easy interface, it's easy to book a crew member or all crew members for part of a day, a full day, a period or the entire production, as well as adding absences to the schedule.
The crew list will appear automagically on the correct days in call sheets , time sheets and food lists.
Easy filtering for a perfect view
The crew schedule can be filtered on department, team and week and, of course, the default monthly view.
Smart crew scheduling with departments and teams
Automatically reflects in the call sheets.
Automatically reflected in Time Sheets.
Automatically reflected in the food & catering lists
Integrates with…
Add once and get a lot of automatic tasks done at the same time!
Try Dramatify today!
30 day free trial. No credit card required.